Review: Suicide Squad Annual #1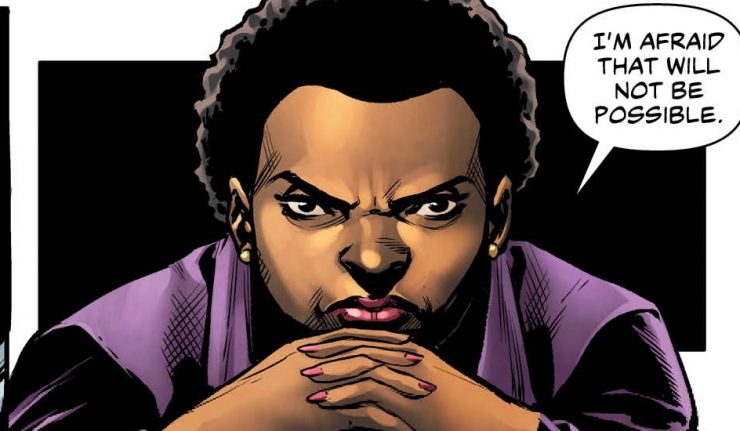 "For The Wicked, No Rest"
Review by Philip Clark
With Taskforce X away on a mission in Atlantis, Waller brings in a new team of criminals to deal with her most recent problem. A little break away from the mainstream Suicide Squad story, this issue shows just how deep the prison hole goes.
The story follows a very similar Suicide Squad trope. Waller needs the squad to hunt down an asset before they reach larger population. The story's antagonist changes from time to time, although you never really root for the 'heroes' of the story. The team,once again, come across complications that lead to an exciting, fast-paced read.
The New Disposables
Cullen Bunn has done a great job with this issue, and it's exactly what I've been craving for a while now. It's a brand new roster of, relatively, unknown villains and Bunn makes them completely sympathetic within a few pages. Adding believable characters a team that already has dynamic relationships, friendships and clashing personalities is no small feat, especially since we're so used to seeing the 'faces' of Taskforce X and that team dynamic, which is changing in and of itself too.
The characters in this issue are absolutely what the Suicide Squad comic should try to emulate going forward. A rotating team of characters that all have their own unique skill set and personalities which add to, or detract from, the mission. They should be hand picked by Waller for every op, as each one would require different skill sets.
Conclusion
I loved this issue. From start to finish, I genuinely thought it was great. I enjoyed the refreshing new roster of characters. I thought the artwork complimented the setting and tone of the story.
My only hope is that the future of the mainstream Suicide Squad comic blends with this Annual, if not, I hope this creative team gets an extended run, and not just this one-shot story.
Images Courtesy of DC Entertainment
(This review was originally published on the
Dark Knight News
website on August 22nd 2018)