Review: Catwoman #7
"Something Smells Fishy"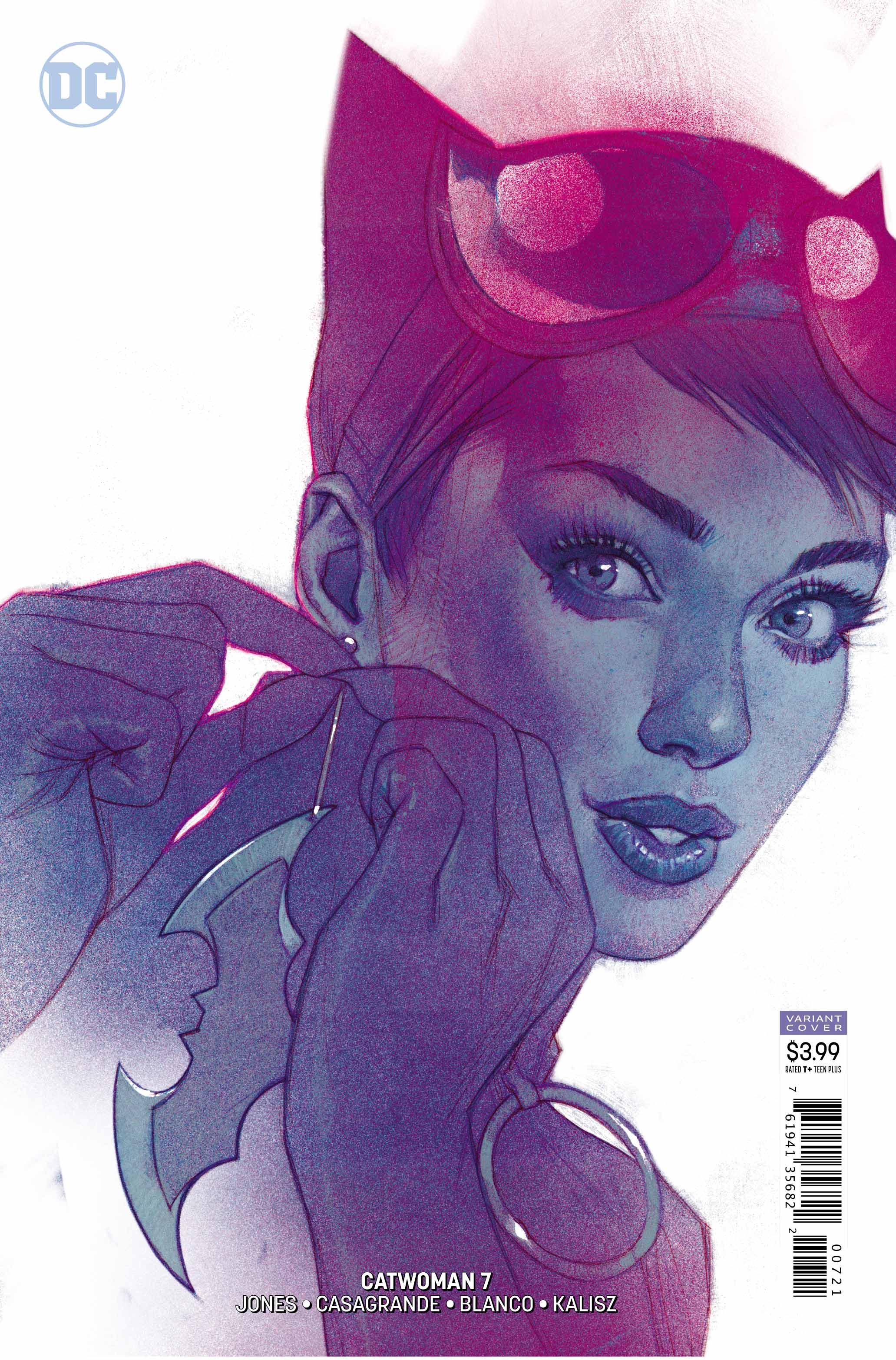 Writer: Joëlle Jones
Artists: Elena Casagrande & Fernando Blanco
Color Artist: John Kalisz
Letterer: Josh Reed
Review by Adam Ray
Catwoman is fresh from her previous arc in the first chapter of a new two part story. We can now judge whether Jones, and her new art team, have been able to stick the landing. I can assuredly say that they have. This issue is very strong in multiple ways. This isn't saying much as Jones' previous arc, Copycats superbly handled Catwoman's departure from Batman's side and the return to the anti-heroic ways we love her for.
As the title would suggest, something fishy is going on in Villa Hermosa. It's a real strong testament to Jones' writing in this issue, as so much going on, in the technical sense. We get every indication that the previous arc was an important one, grounding Selina's sense of the world at large.
The consequences of issues 1-6 are present across the entire chapter, without being spoilery about what precisely happened. The way it's written is very accommodating to new readers. Jones has introduced new threads for this two part story, which will be very welcome to those who miss her place in Gotham, while shedding an interesting light on her past. To tie it all up, with the muted colors and deceptively detailed artwork, this issue appears to be part of the series that came before, while also something entirely new.
Conclusion
The event that kick starts this story into action, and draws Catwoman towards a recognizable person from her past is classic comic-book: A villain does villainous things. It's clear how Selina is different; Catwoman's never motivated to do the right thing, rather, she reacts to another character. Selina is not selfish, however she's not selfless either. Jones perfectly her anti-hero status to move the story in a sincere way. This was an excellent start to a new arc.
Images Courtesy Of DC Entertainment
(This review was originally published on the Dark Knight News website on January 16th 2019)