Review: 'Batwoman' Episode 20 "O, Mouse!"
"O, Mouse!"
Writers

: Holly Henderson & Dawn Whitehead
Director: Amanda Tapping
Starring: Ruby Rose, Rachel Skarsten, Meagan Tandy, Nicole Kang, Camrus Johnson, Dougray Scott, Christina Wolfe, Sam Littlefield, Gabriel Mann, Terrence Terrell, Warren Christie and Rachel Maddow
Review by Steve J. Ray
"O, Mouse!", the final epsiode of Batwoman's first season, delivered death, betrayal, and a cliffhanger that will have fans on tenterhooks until the Arrowverse shows return to our screens in 2021. I'm not going to spoil it here, but the web is already in meltdown at the familiar face we got to see (for the very first time), just before the end credits rolled.
You have been warned.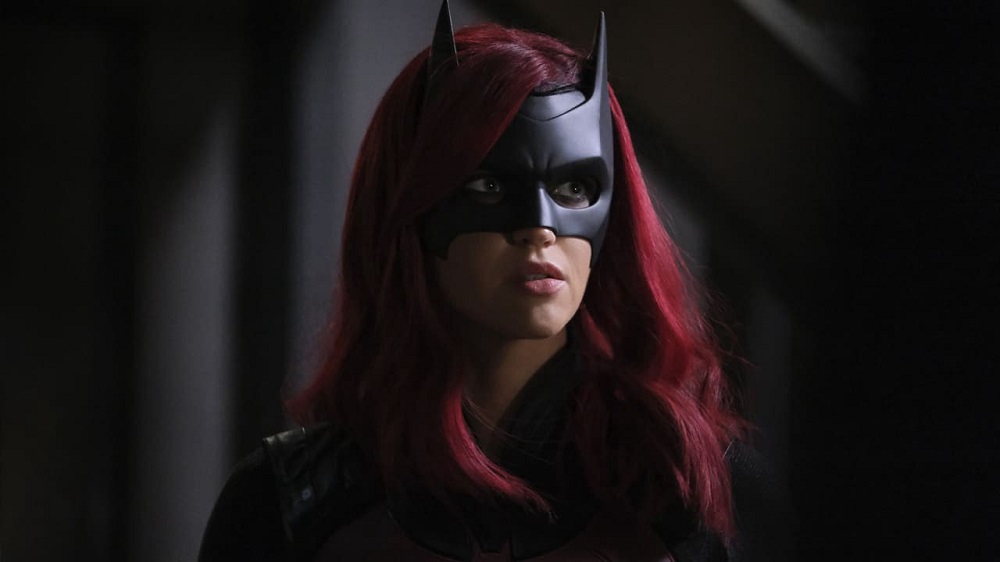 "O, Mouse!"
Once again, this episode gives viewers fight scenes and action, straight out of the pages of a comic-book. Batwoman's main adversary this week is the aptly named "Titan", a former football pro who cuts to the heart of his problems, is both a real pain, and an unfeeling brute. Terrence Terrell's portrayal of Tim Teslo is both terrifying and delicately handled. What I love about this show is that it makes even lesser known characters layered, by giving them strong back stories and real depth.
The cliffhanger isn't the only shocking part of this instalment. In a moving, and brilliantly acted scene, Sam Littlefield and Rachel Skarsten deliver an emotional and surprising conclusion to the brother/sister story of Alice and her Mouse.
Family Feud
Another relationship that reaches a crossroads this week is that of Kate Kane and her father Jacob. It will also be interesting to see how the Colonel and his step-daughter Mary's views on each other will move forward, next season. What I am very happy about is that Kate and Mary have become closer, which I'm sure will have ramifications when the series returns. Ruby Rose has grown as an actress on this show, but talents like Nicole Kang, Dougray Scott, Camrus Johnson and Rachel Skarsten have shone throughout. I hope to see a lot more of Mary and Luke Fox next year.
The new addition to the cast, Warren Christie, is really the one to watch, though. Tyler Hoechlin was initially brought in as a guest actor on Supergirl, but now he and Bitsie Tulloch are getting their own show, Superman & Lois. Dare I hope that Mr Christie's face may headline a similar show in the future? You may say I'm a dreamer… but I'm not the only one. (Thanks, Mr. Lennon).
Conclusion
Batwoman's first season has been a bit uneven, but I must admit that I'm intrigued and definitely want to see more. The writing has been consistent and mostly strong. Apart from a couple of characters, the acting has also been of a decent quality. While the show and its protagonists vary quite greatly from their comic-book counterparts, the spirit of each one remains very true. The evolution of Tommy Elliot, however, now mirrors the source material almost exactly, so I cannot wait to see if Hush continues to save face next season.