Review: Batman Beyond #31
"Divide, Conquer, and Kill" – Part One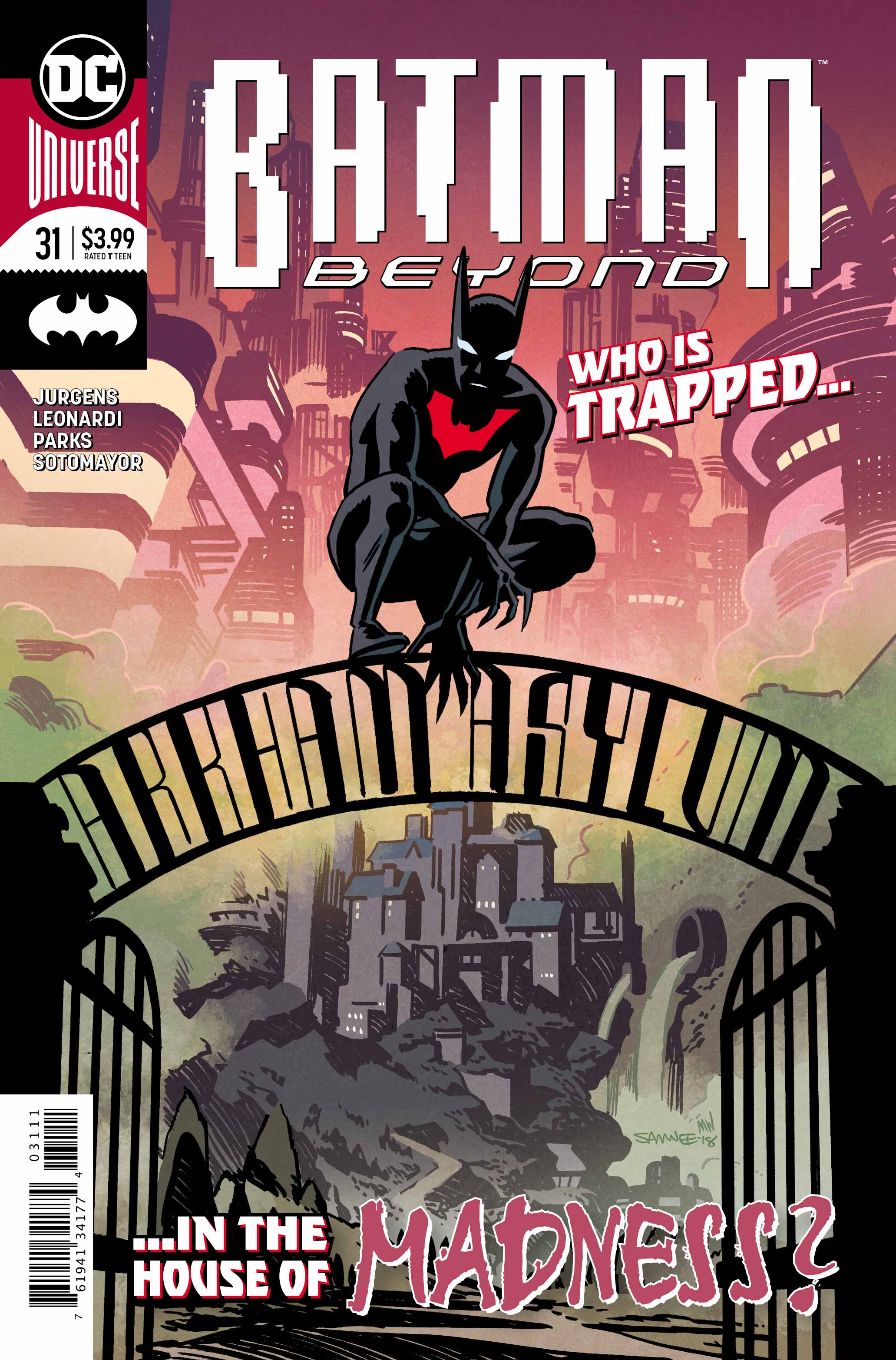 Writer: Dan Jurgens
Artists: Rick Leonardi and Ande Parks
Color Artist: Chris Sotomayor
Letterer: Travis Lanham
The switch between storylines is always a key moment for a title. It involves being able to go willingly into a new series of events, sum up everything for new readers, and build on what's come before, while simultaneously referencing past storylines in a non-spoilery way. Trust Dan Jurgens to put forward two, fairly simple, stories into one issue, putting the characters under great strain, and then ending with a truly frustrating cliffhanger.
It's incredibly subtle of Jurgens to hide a second storyline under the first in this issue. To some readers, it'll be a shocking surprise to blow the mind on the final page, to others, it'll be glaringly obvious. I was shouting at the comic!
I feel that there's a lot Jurgens can do with this vision of a new, slightly more safe, Arkham Asylum. Leonardi and Parks really make the evocative art to inspire Arkham's guests and us readers. This isn't the same hospital with paper thin security, no. It's a beacon of hope, but it's always rewarding to know nothing that nothing is ever truly what it seems in comics.
Two tense storylines meet up in a great climactic moment in the final pages. The events actually reach out and shake the reader, as we feel our emotions pulled in two different directions. We want Batman to succeed under unlikely odds; we want to find out what's gone wrong. Since we don't get either, two burning issues frustrate us as we close the issue, still eager for more.
All this two talk may make me think that another shade of Batman's past may be on the rise, but that's unlikely. What we know for sure is that the strength of the stories, and leaving them this tinglingly unresolved, was a masterstroke of comic-book storytelling, one that will draw readers back for more.
Images Courtesy Of DC Entertainment
(This review was originally published on the Dark Knight News website on April 24th 2019)