Review: 'Harley Quinn' Season 2 Episode 5 "Batman's Back Man"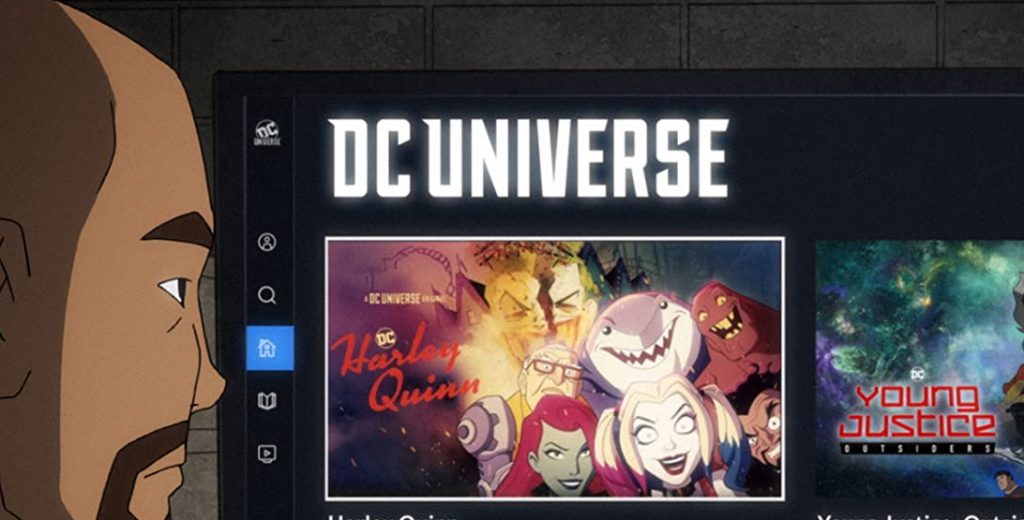 Written By: Sarah Nevada Smith
Directed By: Juan Meza-Leon
Starring: Kaley Cuoco (Credit Only), James Adomian, Diedrich Bader, Tisha Campbell-Martin, Briana Cuoco, Andy Daly, Tom Hollander, Phil LaMarr, Vanessa Marshall, Christopher Meloni
Review by Kendra Hale
Broken In Two
"

Batman's Back Man

" gives us respite from the tear-jerking heartbreaker of last week's "

Thawing Hearts

." We take a step back from Harley and the gang, and focus instead on Gotham's Dark Knight and how he's been doing in the wake of New Gotham.
No Big Boy Chair
Whatever happened to Batman, after Gotham went to hell last season? We knew he'd been found, but the question of how wasn't answered until this episode. Bruce has awoken from a coma to find out that the Gotham he knew and loved has changed. Struggling with his injuries and his vow to protect the city leads to Alfred, voiced by Tom Hollander, trying to talk him out of forgoing healing and jumping right back into the suit.
After a visit from Gordon, Bruce gets to see just what's been happening in his city, including Gotham's new crime fighters stepping up; characters like Batgirl and newcomer to the scene, Macaroni.
Meanwhile, Two-Face and Bane deal with the loss of membership in of the Legion of Doom. Rumors lead to the two teaming up to fight the heroes and maintain their hold over their respective parts of Gotham. Bane starts to see, however, that not all is how it seems with Two-Face, then things get a bit chaotic. With Bruce struggling with wanting to be Batman again, it remains to be seen just what will become of New Gotham and whether the caped crusader will survive.
Fandom Dreams
"Batman's Back Man" has so many enjoyable moments, but some of my favorites are with the newly introduced characters like Lucius Fox, voiced by Phil LaMarr. It's Alfred that absolutely steals the show, though. His humor and obvious fatherly love for Bruce make this episode so enjoyable. Also, we get to see Bane in an entirely different light, but still cannot help but cheer him on as his behavior is justifiable.
Also, getting the toxic fandom scenes at the beginning and the end of the episode was hilarious. Brian and Ian give off some pretty familiar vibes, regardless of the fandom. Bravo. Harley Quinn has given us so many memorable moments, and this gem of an episode is no different.
Conclusion
While the gang may have been getting a break, "Batman's Back Man" was of the same great standard as all the previous episodes, and fully deserves the same kudos. The voice actors make the beloved characters of Gotham City real and relatable, in ways that are always a delight to watch. Of course, we also get a heady mix of humor and life lessons.
Images May Be Subject To Copyright