Exclusive Interview: Michael Moreci, Acclaimed Novelist And Writer On Detective Comics #982
Michael Moreci is the creator of numerous original comics series including
Roche Limit
(Image Comics) and
Burning Fields
(BOOM! Studios). The first issue of his most recent release
Wasted Space
(Vault Comics) sold out fast and is due for a third printing. Issue #2 looks set to follow it's predecessor's example. His debut novel,
Black Star Renegades
, was released earlier this year to great reviews. The sequel is due in 2019.
Recently Michael has contributed to
Wonder Woman annual #1
, and he wrote the terrific
Nightwing
#43
for DC Comics. June 2019 saw the release of his first Batman story in Detective Comics #982, which featured the return of Deacon Blackfire. This Legendary villain first appeared in the classic
"Batman: The Cult"
series, by Jim Starlin and Bernie Wrightson.
As regular Detective Comics reviewer, and as a fan of both Black Star Renegades and Wasted Space, I've been chatting with Michael online for a couple of months. After a great discussion with him, and with the artist of Detective #982, Sebastián Fiumara, I was fortunate enough to be granted the following interview.
Michael Moreci – Exclusive Interview
Steve J. Ray:

First of all, thank you. As a fan of your work it's great to be able to talk to you in more depth. So, Deacon Blackfire's back! Was that your decision? Are you a fan of Starlin and Wrightson's classic "Batman: The Cult"?
Michael Moreci:

I think it was a collaborative effort between my editor and I, if I'm not mistaken. Though I do absolutely love "The Cult." One of my favorite Batman stories – I'm a big fan of the psychological Batman horror stories.
SJR:

I couldn't agree more. Some of the finest psychological horror ever to grace the comics page. So, you've written your fair share of comics. How do you feel when you see the print ready pages for the first time?
MM:

I couldn't be happier; that part of writing comics will never, ever get old for me. And Sebastián's work on this was simply out of this world. And Dave Stewart! I can say he colored something that I wrote, and that's a pretty sweet feather in anyone's cap.
SJR:

I know you're a long time Star Wars fan. What were your other favourite movies, and comics growing up?
MM:

Oh, lots. Stephen King is another huge icon for me, as well as slasher/horror movies of the '80s. And of course comics, Marvel and DC, cluttered my adolescence.
Heroes And Villains
SJR:

So, who are your writing and artistic heroes and influences? Comics AND non-comics, if you prefer.
MM:

Well, I mentioned King. And there's Ray Bradbury, Kurt Vonnegut, Shirley Jackson, Alan Moore, Chris Claremont, George Perez–I can go on and on.
SJR:

Well you've definitely listed some of my favorites. On that subject; Action Comics recently published their 1000th issue, due to the long run in the 90s where the title was published weekly. But Detective Comics is DC's oldest title and the one that gives the company their name. What's it like, adding your contribution to such a legendary series?
MM:

A thrill, a thrill and an honor that I take very, very seriously. I know there're people who've been Batman fans even longer than me, and while my time writing the cowl is brief, I paid the character and its tradition the utmost respect. And I had fun doing it–I mean, this is Batman! It's every kid's dream, and it was great to write a nice little Batman horror tale.
SJR:

I've just read it, and it's incredible. Sebastián's art is just astonishing. It's clear that you both know, and love, Nightwing, Arsenal and Damian Wayne. With your Batman story imminent, and after that answer, It's fairly safe to assume that you're a Batman fan too?
MM:

Oh, for sure. Ever since I was a kid, Batman has been at the foundation of my nerdy existence. The comics, the movies, the animated show – I've consumed and love it all.
SJR:

So, that's one item ticked off the wish list. Are there any characters you'd still like to work on? Either in your books, or in comics?
MM:

Definitely. I have a voracious appetite. I'm still waiting for DC to grant me an opportunity to write an ongoing series, as that's a big, huge wish of mine. But there's still so much I want to do, so many stories I went to tell in books and comics, across a few genres.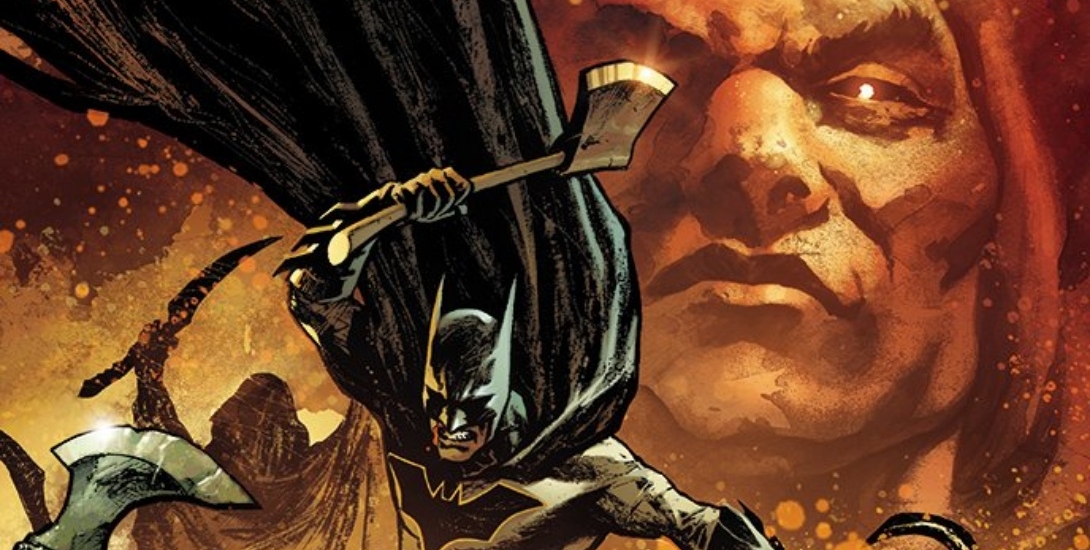 Words And Pictures
SJR:

With your comics stories, do you write full scripts with detailed layouts for the artist/s? Strict, tight guidelines with exactly what you want, panel by panel? Or are they basic page breakdowns which you script later, after seeing the art, giving you and the artist/s more freedom?
MM:

I write full scripts with the clear acknowledgement that the artist will change what I've written. Which is great; I encourage that. I believe in true collaboration, and I think artists should have total freedom to express their ideas on the page.
SJR:

Are there any artists or writers that you'd like to work with in the future?
MM:

TONS. It's an unending list.
SJR:

Do you think we'll ever see your awesome Blackstar Renegades adapted into comics?
MM:

Likely not. I wrote it as a novel with the intent of it existing as a novel. I'm lucky in that I can do both, comics and novels, and I recognize that the mediums are very different. So, certain projects work as books, others work as comics, and I- again, luckily – get to decide which and execute either.
SJR:

I'm blown away that you're a critically acclaimed novelist, and a successful comics writer. Do you have a preference?
MM:

No, not really. There's pros and cons to each. On one hand, I love the collaborative energy that comics provide, though sometimes it's nice to have total solitude and claim something as your own. Like what I said above, it really just depends on the project. And I'm usually juggling both anyway, so I get to satisfy both itches.
SJR:

Finally. Is there a question you've always wanted sometime to ask you, but no one has yet? What is that question and what's the answer? What would you like comics fans and readers to know about you?
MM:

Not really. I hope comic fans know that my passion for what I do is very, very real, and even if what I produce isn't something you enjoy, know that I put my all into it. I love comics, and I hope this is just the beginning of my work doing what I love.
SJR:

Well I loved Detective Comics #982. I needed to know who's face that was reflected in the scythe on the front cover!
MM:

Thanks again for the interview, and thanks for the really thoughtful questions; I appreciate it!
DETECTIVE COMICS #982
(W) Michael Moreci
(A/CA)
Sebastián
Fiumara
"The Cursing of Gotham City!"
The abduction of a child by a strange, militant, religious sect of Gotham's homeless takes Batman into the city's darkest subterranean tunnels… and into the upside-down world of the vicious spirit Deacon Blackfire!
In Shops: Jun 13, 2018
SRP: $2.99
Images Courtesy Of DC Entertainment - enhancements and edits by Steve J. Ray
(This interview was originally published on the
Dark Knight News
website on June 8th 2018)