Exclusive: Jack Bannon – Alfred In 'Pennyworth' Live From MCM Comic-Con London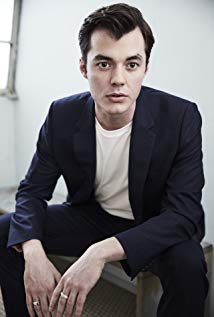 Jack Bannon is a British actor who had already appeared in movies alongside the likes of Benedict Cumberbatch and Brad Pitt before being cast as the lead in Pennyworth, playing Alfred himself. He's known for his roles in The Imitation Game (2014), Fury (2014) and Endeavour (2012).
Jack was one of the stars attending the recent MCM Comic-Con in London, where I was fortunate enough to talk to him and attend the Pennyworth panel. He's an incredible talent and you couldn't hope to meet a nicer fella.
His version of Alfred has already become a favorite, and his love of the character and the universe he inhabits really comes across when speaking to him. The news that Pennyworth has been renewed for a second season, and will start filming in January 2020, is very welcome indeed.
Jack Bannon
Why play Batman's butler?
His name is Michael Caine… what's that all about, Alfie?

Surprise twists to established relationships
60s research and inspiration

Action Man
Alfred has brains behind the brawn

Alfred's unknown past… and well known future
Season two and beyond

For anyone who hasn't seen the show
Batman in the 60s and meeting previous Bat actors for inspiration
Jack Bannon is kind, funny and has a very bright future ahead of him. It's amazing the way that actors can put a part of themselves into the characters they play, yet still transform themselves almost completely, sometimes to a point where the only thing the actor and character share is their face. Speaking to Jack after seeing him as Pennyworth made me a bigger fan of his as an actor, but I left liking the man himself too.

Images May Be Subject To Copyright. Photo of Jack Bannon with Paloma Faith at MCM by Daniel Belgrave.